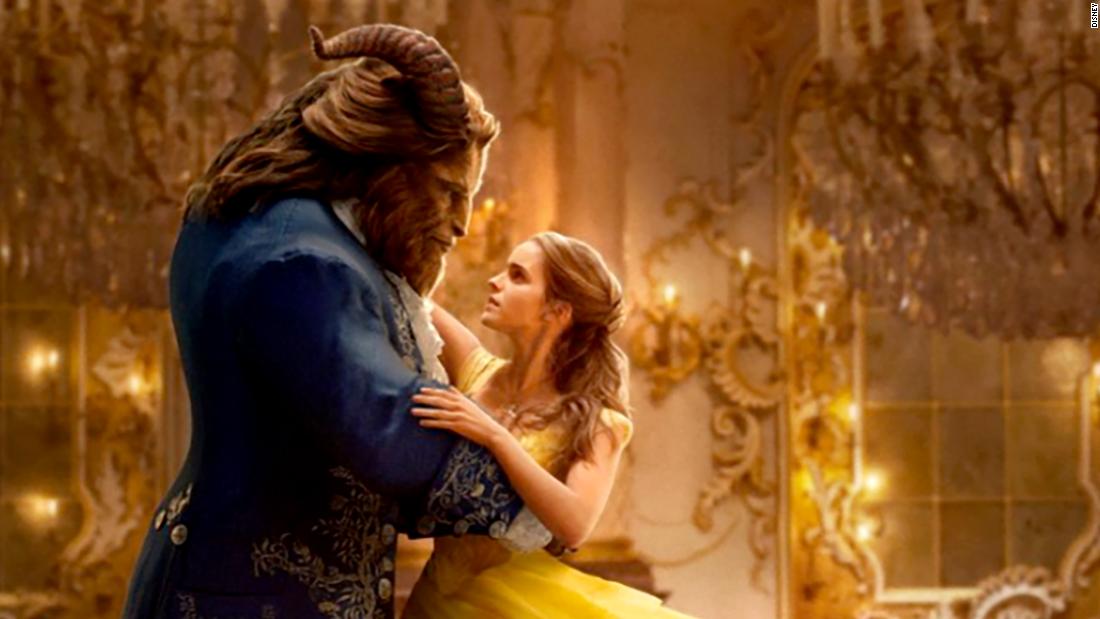 New Delhi (CNN)Disney's "Beauty and the Beast" — a live action remake of the 1991 animated film — has been wowing audiences across the globe since its release last week, raking in at least $357 million in the process.
Assistant costume designer Sinead O'Sullivan revealed that Belle's embroidered bodice was created by two Indian brothers from Gujarat.
Belle's bodice from @Beautyandthebeast was beautifully hand embroidered by artisan brothers Kasam and Juma in Bhuj, Western India. They used a technique called "Aari work" which is a very fine chain stitch traditional to the Kutch area of Gujarat. This style lent itself very nicely to this eighteenth century French floral design. Costume designed by Jacqueline Durran, photo credit: Simon Marks @dyptsimonmarks #beautyandthebeast #costume #whomademyclothes #disney #artisan #bhuj
Her boss Jacqueline Durran hired artisans Kasam and Juma from Bhuj in Gujarat's Kutch district, to produce the delicate embroidered pattern.
"They used a technique called 'Aari work' which is a very fine chain stitch traditional to the Kutch area of Gujarat," O'Sullivan said on Instagram.
She added that the style of embroidery "lent itself very nicely to eighteenth century French floral design."
It's not just Indian threadwork that makes an appearance in the film.
In a separate post, O'Sullivan said the costume department had made a concerted effort to "source ethical, fair-trade and sustainable fabrics wherever possible", including from India and Nepal.
Unnoticed
For Anaita Shroff Adajania, fashion director for Vogue India and a stylist in the Indian film industry, the decision to use Indian artisans didn't come as surprising.
"There are so many stories that remain untold. There have been several projects where the entire costume of a film has been made in India so it's very exciting to see the story come out and getting the craftsmen their due," Adajania told CNN.
She explained that "craftsmanship in embroidery, beading and surface embellishment is at a very high level in India," which is also considerably cheaper than European markets.
It's not just the film industry that's turning to India. Some of the biggest names in fashion get their work done in the country, according to Adajania.
"It's just that it's an unspoken thing because people don't like to reveal their sources," she said.
"There are huge workshops that survive on this and the amazing thing is that the whole craft, the expression of this work starts in India … It's a collaboration between design houses and the people in India who help create those dreams come true."
'Long overdue'
India is no stranger to the global fashion scene.
Designers like Manish Arora was one of the first to break down barriers and now regularly showcases his collections at fashion weeks across Europe.
"I think of him as an Indian-origin international designer. He has a boutique in Paris, he shows at Paris Fashion Week," Adajania said.
Whether on screen or the runway, the fashion world waking up to Indian design is "long overdue," said Adajania.
Read more: http://www.cnn.com/2017/03/24/asia/beauty-and-the-beast-india/index.html